Scorched Happiness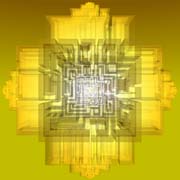 Scorched Happiness: Toccata and Fugue for the Foreigner was a collaborative audiovisual performance in multi-user 3D cyberspace. Premiering live at the Australian Centre for the Moving Image (ACMI), as part of the 2004 - Australian Culture Now exhibition at the National Gallery of Victoria and ACMI. (In the Screen Pit at ACMI, June 12 8pm, June 13 2pm.)
The text below is preserved for historical purposes, it is the text from the original performance website in 2004. The show doesn't work on the web these days, but if you're interested let me know, it wouldn't be too hard to get it running again.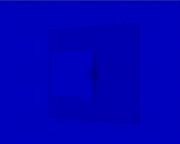 [Audience Login]
To The Audience: You are a foreigner. You need the Cortona plugin to come here. If you don't understand how to navigate this space, that is your problem. Eventually, you will work it out, sort of. You are a foreigner.
Note to Mac Users: You can use the Cortona plugin for OSX, but you will not hear the sounds. This is because Cortona for Mac doesn't support mp3 playback. Hopefully this will change in the future.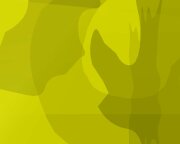 Research and development on this project was facilitated by a small R+D grant from Digital Summer, UK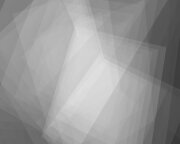 What?
Scorched Happiness is a live performance in 3D multi-user cyberspace. Using Julia Kristeva's text Toccata and Fugue for the Foreigner as a basis, it is a practical investigation into the nature of live performance within 3D multi-user cyberspace.
Currently, networked multi-user 3D computer games are enjoying great popularity as entertainment, and multi-user cyberspace is increasingly being used for educational and scientific purposes. Because shared cyberspace is a relatively new and unfamiliar space, it is natural that initial work in this area has been interested in mimicking real space, or exploring the relationship between physical presence and virtual presence by recreating the human form as avatar.
But there has been little work done investigating the potential of shared networked space as a site for live virtual performance art on its own terms. Scorched Happiness is an attempt to develop a live performative vocabulary that is native to shared cyberspace.
Julia Kristeva's Toccata and Fugue for the Foreigner (Chapter 1 of her landmark work on foreignness, Strangers To Ourselves) is an ideal work on which to base such an experiment, because it deals with the psychology of those who find themselves in a new territory (ie, the foreigner), whilst being a highly poetical work of literature that prefaces a rigorous deconstruction of the notion of foreignness throughout history to the present. It is a beautiful, confronting work that provides an immense amount of raw emotional material, expertly articulated. Its structure (23 short 'fugues') presents an ideal framework on which to base a performance.
What are the native qualities of 3D cyberspace? Real space properties such as up/down, in/out, falling/rising, heavy/light do not exist in 3D cyberspace without considerable effort expended in creating them. Scorched Happiness uses abstract, non-humanoid avatars to explore as many permutations as possible towards understanding the properties of 3D cyberspace. As the foreigner in Kristeva's text explores wildly varied emotional geographies in an attempt to know the new place, so does the avatar in Scorched Happiness' cyberspace. The foreigner is by turns ebullient, aloof, confident, melancholic, multilingual yet mute, ironic yet naive. The avatars in Scorched Happiness become huge, layered, temporally chimeric audiovisual events filling up the space then receding away as they react to one another's manifestations.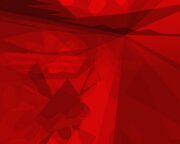 How?
Logistically, the performance is eminently scalable. Naturally (and at its most fundamental), the performance can be experienced by logging in to the multi-user space - virtual audience members can thereby navigate the space freely, their navigation becoming part of the perception of the performance. Additionally, performances can be projected onto large screens at physical sites. It is the nature of 3D cyberspace that the performers may also be present at such a physical site or may be logged in from physically disparate locations. Multi-screen, multi-source projections can augment the experience at a physical site by projecting the performance viewpoints of different performers and audience members, with workstations provided for physical audience members to log themselves in from the physical site. Finally, the performances and avatars themselves can be made available in 'real time archive' form in single- or multi-user form to experience when the performers are not logged in. These can naturally be accessed via the internet from a workstation or projected on to a large screen.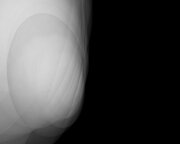 Who?
Adam Nash is creative director, composer and vrml programmer on the project. Since finishing work as composer, programmer and lead performer on the groundbreaking production Virtual Humanoids, he has been producing internationally exhibited works for 3D cyberspace, in both single-user and multi-user format. The successful multi-user live performance of his piece Memory Plains Returning at Lab3D in Manchester UK (with performers in Lancaster, Manchester, Bristol and Melbourne and audience logged in from all over the world) in June 2003 provided a proof of concept for the Scorched Happiness project. A child immigrant to Australia, Adam's work has always been deeply informed by notions of foreignness and integration.
John McCormick brings his extensive experience with live and online telematic dance performance to bear on both technical and creative aspects of Scorched Happiness. As creative director of Company In Space, John is very familiar with concepts of the body in relation to remote or cyberspatial performance, but in Scorched Happiness he is particularly interested in experimenting with abstract, non-human-form paradigms of expression. He explores Kristeva's text in terms of his experiences with notions of community that arise from his Chinese/Scottish heritage within his non-outsider self-identity as an Australian.
Mami Yamanaka is a visual artist whose work explores cultural relocation and displacement. She is primarily responsible for researching and developing the abstract visual manifestations of Kristeva's 23 fugues. Mami is currently undertaking her Masters in Fine Art at RMIT, where she is studying the visual and spatial representation of the concept of 'home' in the culturally relocated. Mami brings her considerable academic and practical knowledge of visual language, space, and abstract expression of foreignness to the evaluation of appropriate visual metaphors to use as abstract avatars for the performers. As an immigrant resident in Australia for ten years, and one whose Asian features often strongly identify her as 'foreign', Mami is excited by working with Kristeva's famous text within the context of shared virtual space.
The above three artists comprise the core creative/performance team, but the artists below are committed to the project in various capacities as scale and resources dictate:
Kema T. Ekpei (UK) - performer
Alex Bradley (UK) - performer
Damien Everett (AU) - programmer